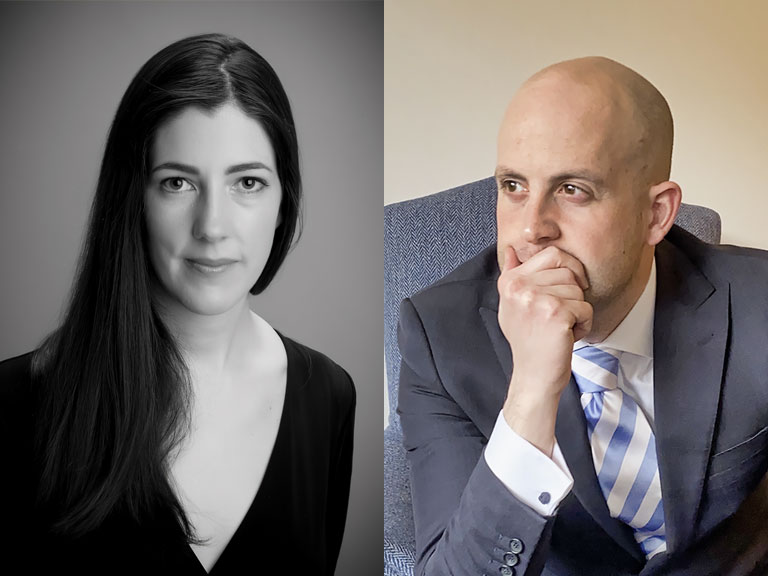 Aifric Mac Aodha &
Eòghan Stiùbhart
Aifric Mac Aodha & Eòghan Stiùbhart
Available here from 3.3

0

pm
readings will automatically load at the scheduled time. if your browser is having difficulties, simply reload the page.
Sa bhliain 1979 a rugadh Aifric Mac Aodha. D'fhoilsigh An Sagart an chéad chnuasach filíochta léi, Gabháil Syrinx, sa bhliain 2010. Chaith sí seal ina heagarthóir ar Comhar agus, le tamall de bhlianta, tá sí ag obair ina heagarthóir Gaeilge ar irisí éagsúla, The Stinging Fly agus Poetry Ireland Review ina measc. Bhronn An Chomhairle Ealaíon mórchuid sparánachtaí uirthi. Is é Foreign News (The Gallery Press, 2016) an cnuasach is déanaí léi. Tá sí ag obair ina heagarthóir cúnta leis an nGúm.
Aifric Mac Aodha was born in Dublin in 1979. An Sagart published her first collection, Gabháil Syrinx, in 2010. She spent a period as Editor of Comhar and for several years she has been Irish-language Editor for various journals including The Stinging Fly and Poetry Ireland Review. She has received many bursaries from the Arts Council of Ireland and was the winner of the Oireachtas Prize for Poetry in 2017. Her latest bilingual collection is Foreign News (The Gallery Press, 2016). She works as an Assistant Editor with An Gúm.
Rugadh Eòghan Stiubhart ann an 1982 ann an Glaschu agus thug e a-mach ceum ann an Eòlas Ceilteis agus Poileataigs aig Oilthigh Ghlaschu agus teisteanas teagaisg iar-cheumnach aig Oilthigh Shrath Chluaidh. Tha e air a' Ghàidhlig a theagasg ann an sgoiltean ann an Leòdhas, san Eilean Sgitheanach, Dùn Èideann agus Siorrachd Rois agus an 2018, bhuannaich e duais airson ùr-ghnàthachadh ann am Foghlam Gàidhlig. Na bu tràithe dheasaich e an iris Ghàidhlig air-loidhne, Dàna, a-nis, bidh e ag obair na chraoladair pàirt-ùine agus na sgrìobhadair spòrs ann am Beurla, agus e fhathast a' teagasg Gàidhlig air-loidhne agus ag obair na oifigear leasachaidh Gàidhlig. Bho 2013, tha na dàin aige air nochdadh ann an Northwords, Cabhsair / Causeway agus grunn fhoillseachaidhean eile. Bidh a' chiad chruinneachadh aige, Beum-sgeithe, a' tighinn bho Acair a dh'aithghearr. Tha e a' fuireach ann an Inbhir Nis air Gàidhealtachd na h-Alba.
Eòghan Stiùbhart was born in 1982 in Glasgow, and took an undergraduate degree in Celtic Studies and Politics at the University of Glasgow and a postgraduate teaching qualification at the University of Strathclyde. He has taught Gaelic in schools in Lewis, Skye, Edinburgh and Ross-shire and in 2018 he was the winner of an award for innovation in Gaelic Education. Formerly editor of the online Gaelic magazine, Dàna, he is now as a part-time broadcaster and sports writer in English, while continuing to teach Gaelic online and to work as a Gaelic Development Officer. Since 2013, his poems have appeared in Northwords, Cabhsair/Causeway and several other publications. His debut collection, Beum-sgeithe, is forthcoming from Acair. He lives in Inverness, in the Scottish Highlands.